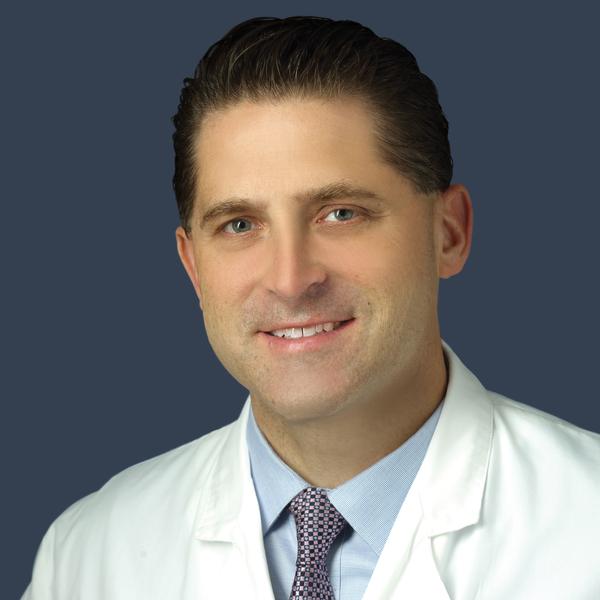 Dr. Christian Charles Shults, MD
Languages:
English, Italian, Spanish
Specialties
Cardiac Surgery

Structural Heart Disease Cardiology

Valvular Disease Cardiology
Conditions I Treat
aneurysm of ascending aorta

anomalies of pulmonary circulation

anomalous pulmonary artery

anomalous pulmonary venous return

aortic aneurysm

Show All

Hide
Procedures I Perform
abdominal aneurysm repair
aortic root replacement
aortic valve replacement
aortic valve surgery
atrial septal defect (asd) repair

Show All

Hide
About the Provider
Christian Shults, MD, is a cardiac surgeon at MedStar Washington Hospital Center. He is the regional director of cardiac aortic surgery, surgical ablation, and innovation, as well as the fellowship director for the complex aortic structural heart program. He is also an assistant professor of surgery at Georgetown University School of Medicine. Dr. Shults is board certified in general and thoracic surgery.
Dr. Shults specializes in the treatment of complex aortic disease, structural heart disease, valvular disease and redo valves, coronary artery disease, and atrial fibrillation through the use of open, endovascular, minimally invasive, and transcatheter treatment therapies. In particular, he treats patients with aneurysms of the aortic root, ascending aorta, aortic arch, descending thoracic aorta, and thoracoabdominal aorta, in addition to anomalous coronaries, hypertrophic cardiomyopathy, endocarditis.
As a national proctor for the Convergent Procedure for minimally invasive treatment of atrial fibrillation, Dr. Shults has performed one of the highest volumes in the country and gives lectures nationwide to other physicians about the procedure.
Dr. Shults is a member of the Society of Thoracic Surgeons, the American Medical Association, the Southern Thoracic Surgical Association, the International Society for Minimally Invasive Cardiothoracic Surgery, and a fellow of the American College of Surgeons. Dr. Shults recently served as interim chair of Cardiac Surgery between 2019 and 2021.
After receiving his medical degree from Georgetown University School of Medicine, Dr. Shults completed a residency in general surgery at MedStar Georgetown University Hospital-Washington Hospital Center. During this time, he spent a year at Harvard Medical School for a research fellowship at Massachusetts General Hospital, where he focused on developing novel strategies to treat patients in hemorrhagic shock. He then returned to MedStar Washington Hospital Center as chief resident of general surgery. After this, Dr. Shults continued his specialty training in Cardiothoracic Surgery at Emory University, where he completed a three-year specialized fellowship focusing on revascularization, complex aortic disease, valvular and transcatheter valvular therapies, as well as all other aspects of cardiac surgery. Next, he traveled to Leipzig, Germany for a visiting fellowship in minimally invasive/transcatheter aortic valve repair at the University of Leipzig Heart Hospital. He returned to the U.S. for an aortic surgery mini-fellowship at the University of Texas-Houston Memorial Hermann Hospital and an endovascular mini-fellowship at the Arizona Heart Hospital Department of Heart & Vascular Surgery.
Dr. Shults takes interest in healthcare reform, healthcare economics, and innovations for minimally invasive or transcatheter therapies. His research efforts include treatment outcomes for complex aortic disease, valvular heart disease, atrial fibrillation, and coronary artery disease. Dr. Shults is currently enrolling patients in several unique clinical trials, including the use of GORE® TAG® TBE, thoracic endoprosthesis in the treatment of lesions of the aortic arch and descending thoracic aorta; GORE® TAMBE, thoracoabdominal branch endoprosthesis for the treatment of thoracoabdominal and pararenal aortic aneurysms; NeoChord artificial chordae delivery system, a mitral valve repair technique for patients with severe mitral regurgitation; a new stent for the endovascular treatment of arch aneurysms; Allergan/Botox® study to evaluate the efficacy and safety of Botox for the treatment of atrial fibrillation; as well as several trials involving the latest in transcatheter valve technology. Additionally, he is principal investigator for the Bolton Medical acute complicated type B thoracic aortic dissection clinical trial.
Philosophy of Care
"My goal is to deliver the best solution possible to my patients, incorporating all of the innovation and technology available, while minimizing the impact on the body, such as recovery time and time away from work and daily activities. I take my role in the health of my patients very seriously. I've seen firsthand the impact that heart disease can have on a family: the downside of untreated heart disease and the downside of heart disease treatment complications. I'm intent on addressing and preventing complications from happening while also providing solutions. Each patient and their family are the center of a world that gets my full attention. An important aspect of treatment is explaining the disease process and providing an educational foundation to my patients so that they fully understand the significance of the disease and why it's important to treat."
Education
Fellowship Program:

Emory University Hospital

(2013)

Residency Program:

MedStar Washington Hospital Center

(2010)

Medical School:

Georgetown University School of Medicine

(2004)

Board Certification:

American Board of Surgery, Surgery

Board Certification:

American Board of Thoracic Surgery, Thoracic and Cardiac Surgery
Practice Locations
110 Irving Street Northwest

MHVI-1st Floor North Addition

Washington

,

DC

20010

View Map

Phone:

202-877-7464

Fax:

202-877-3503
Member of Medical Staff
MedStar Washington Hospital Center