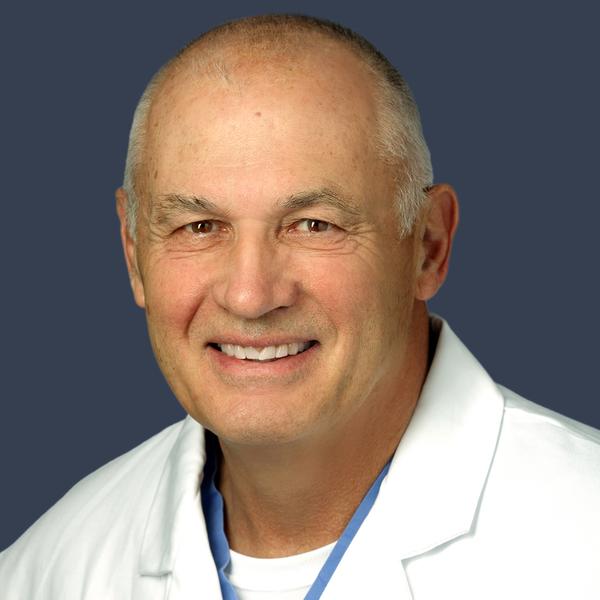 Dr. Christopher Ernst Attinger, MD
Languages:
English, German, Spanish
Specialties
Limb Lengthening and Reconstructive Surgery

Reconstructive Plastic Surgery

Surgical Wound Care
Conditions I Treat
compromised skin grafts

compromised tissue flaps

diabetic foot infection

diabetic polyneuropathies

diabetic ulcer

Show All

Hide
Procedures I Perform
abdominal wall reconstruction
abdominoplasty
amputation above the knee surgery
amputation below the knee surgery
amputation of the foot surgery

Show All

Hide
About the Provider
Christopher E. Attinger, MD, is board certified plastic surgeon, located at our MedStar Georgetown University Hospital location. Dr. Attinger is Director of the Center for Wound Healing and Professor for our MedStar Plastic & Reconstructive Surgery Department.

His experience during his two tours of duty in the Vietnam War led Dr. Attinger to his career in medicine. The complexity and challenges of healing wounds while preserving function is the key to his continued focus within reconstructive surgery and wound care.

As a wound care specialist and surgeon, he focuses on using limb-saving techniques and amputation to give patients the ability to take full advantage of their physical capabilities.

He leads a team that specializes in preventing and treating lower extremity complications caused by Diabetes. The team includes Vascular, Plastic, Podiatric and Orthopedic Surgeons, as well as Prosthetitists, Hyperbarists, Hospitalists and Infectious Disease specialists, who provide seamless care and expertise that is tailored to return patients to their optimal function.

Read details about Dr. Attinger's background and accomplishments.
Education
Residency Program:

New York Downtown Hospital

(1989)

Fellowship Program:

Brigham and Women's Hospital

(1987)

Residency Program:

Brigham and Women's Hospital

(1986)

Internship Program:

Brigham and Women's Hospital

(1982)

Medical School:

Yale University

(1981)

Board Certification:

American Board of Plastic Surgery, Plastic Surgery
Practice Locations
3800 Reservoir Road Northwest

Bles Bldg

Washington

,

DC

20007

View Map

Phone:

202-444-9686

Fax:

202-444-0300