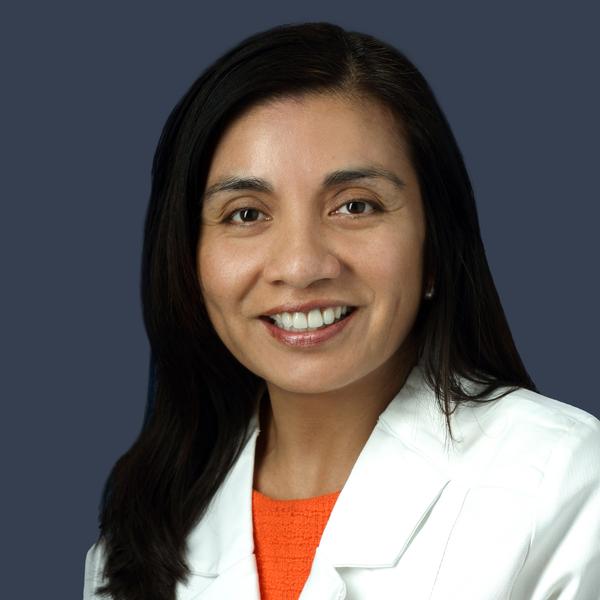 Dr. Maria Elena Ruiz, MD
Languages:
English, Portuguese, Spanish
Conditions I Treat
acquired immunodeficiency syndrome (aids)

aspergillosis infection

babesiosis infection

bacterial endocarditis

bartonellosis diseases

Show All

Hide
Procedures I Perform
anal pap smear
antiretroviral salvage therapy
flu shot vaccination
hepatitis a vaccination
hepatitis b vaccination

Show All

Hide
Education
Fellowship Program:

George Washington University Hospital

(2002)

Residency Program:

George Washington University Hospital

(2000)

Medical School:

George Washington University School of Medicine

(1997)

Board Certification:

American Board of Internal Medicine, Infectious Disease

Board Certification:

American Board of Internal Medicine, Internal Medicine
Publications
Castel AD, Kalmin MM, Hart RLD, Young HA, Benator D, Kumar P, Elion R, Parenti D, Ruiz ME, Wood A, D'Angelo L, Rakhmanina N, Rana S, Bryant M, Hebou A, Fernandez R, Abbott S, Peterson J, Wood K, Subramanian T, Binkley J, Happ LP, Kharfen M, Masur H, Greenberg AE Disparities in achieving and sustaining viral suppression among a large cohort of HIV-infected persons in care- Washington, D.C.
AIDS Care 2016; 28(11):1355-64.

Dulanto AC, Narsana N and Ruiz ME. Late sequelae of LVAD infection presenting after heart transplant. Transpl Infect Dis 2016; 18(3):453-6.

Sperry BW, Fatemi, O, Ruiz ME and Najjar SS.
Late Manifestation of a Driveline Infection after Heart Transplantation. J Heart Lung Transplant 2014; 33 (3):324-5

Mukherjee V and Ruiz ME. Brain Abscess Complicating an Intracanial Hemorrhage. Am J Infect Dis 2010;6(2):40-3.

Shoham S, Hinestrosa F, Moore J, O'Donnell S, Ruiz M, Light J. Invasive Filamentous Fungal Infections Associated with Renal Transplant Tourism. Transpl Infect Dis 2010;12(4):371-4.

Tam L and Ruiz ME. Prolonged QT and Torsades de Pointes associated with Atazanavir. Clin Infect Dis. 2007;44(6):e67-8.

Tibrewala A, Woods C, Pyrgos V and Ruiz ME. Native-valve endocarditis caused by C. Striatum. Scand J Infect Dis. 2006;38(9): 805-7.

Ruiz ME, Yohannes S and Waldyka C. Pyomyositis caused by methicillin-resistant Staphylococcus aureus. N Engl J Med. 2005;352(14):1488-9.

Ruiz ME, Richards JS, Kerr GS and Kan V. Erysipelothrix
rhusiopathiae Septic Arthritis. Arthritis & Rheumatism.
2003;48(4):1156-7.

Ruiz ME, Guerrero IC, Tuazon CU. Endocarditis caused by Methicillin-resistant Staphylococcus aureus: Treatment Failure with Linezolid. Clin Infect Dis. 2002;15(8):1018-20.
 
Member of Medical Staff
MedStar Washington Hospital Center

MedStar National Rehabilitation Hospital
Awards
Washingtonian Magazine, Best Doctor 2017
Washingtonian Magazine, Top Doctor  2014