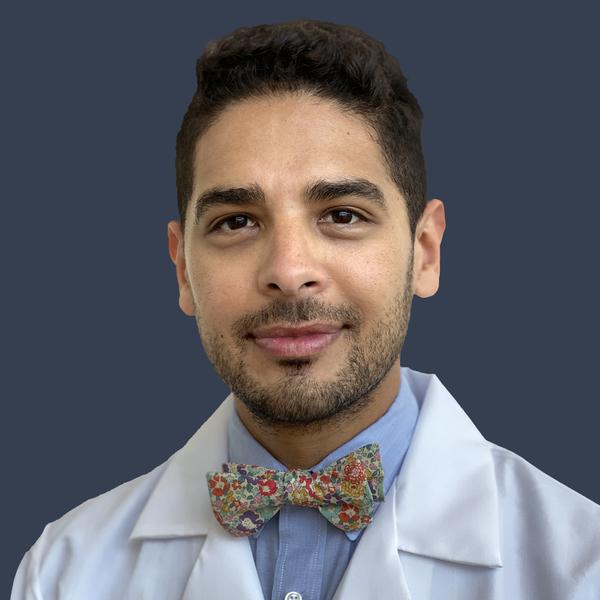 Dr. Sergio A. Lizama-Hernandez, MD
Languages:
English, Spanish
Conditions I Treat
addison's disease

adrenal adenoma

adrenal disorders

adrenal mass

adrenal nodules

Show All

Hide
Procedures I Perform
bioidentical hormone replacement therapy
diabetes education
fine needle aspiration of thyroid
insulin pump
testosterone replacement therapy

Show All

Hide
About the Provider
Sergio Lizama-Hernandez, MD, is an endocrinologist at MedStar Medical Group at Ridge Road. Focused on endocrinology, diabetes, and metabolism, he has a specialized interest in personal care and interprofessional collaboration to help treat patients with a diverse, and often complex, set of endocrine ailments and determinants of health, to mitigate barriers and improve outcomes.
His interests include gender affirming hormone therapy, transgender medicine, obesity and weight management, male hypogonadism, osteoporosis, Paget's disease of the bone, hyperthyroidism, hypothyroidism, thyroid nodules, thyroid cancer, thyroid disease in pregnancy, diabetes mellitus, diabetes mellitus in organ transplant, diabetes technology, pituitary adenomas, prolactinomas, gynecomastia, hypopituitarism, acromegaly, Cushing's Disease, Cushing's Syndrome, adrenal insufficiency, adrenal adenomas, pheochromocytoma/paraganglioma, adult growth hormone deficiency, polycystic ovarian syndrome, endocrine hypertension, hyperaldosteronism, hypercalcemia, immunotherapy endocrinopathies and hyperparathyroidism.
Dr. Lizama-Hernandez earned his medical degree from Universidad Anahuac before completing his residency at St. Agnes Healthcare in Baltimore and his fellowship at University of Maryland Medical Center.
Philosophy of Care
"My philosophy of care involves being humble and compassionate as I build and sustain rapport with the individuals and communities I serve."
—Dr. Sergio Lizama-Hernandez
Education
Fellowship Program:

University of Maryland Medical Center

(2020)

Residency Program:

Saint Agnes Hospital

(2018)

Internship Program:

St. Agnes Hospital

(2016)

Medical School:

Universidad Anahuac Escuela de Medicina

(2011)